Is This the Wildest Volkswagen Karmann Ghia in the World?
March 06 2018, Boldride.com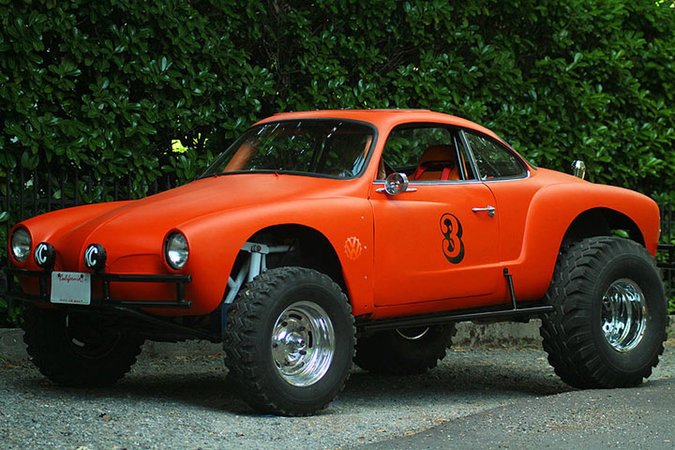 Sometimes a car comes along that stops you dead in your tracks. For hardcore Volkswagen and Baja fans alike…this may be that very car. It was, and still is, a 1964 Volkswagen Karmann Ghia coupe, just not your typical garden variety Ghia.
Rather, this VW coupe is said to have been prepped for off-road racing in the late 1970s. It received some substantial suspension modifications, the quite necessary oversized tires, skid plate, cut fenders, and a hearty racing motor to propel it. And if that weren't grin-worthy enough, it allegedly competed at the 1979 and 1981 Baja 1000.
It appears to have since survived the grueling Mexican rally and the Volkswagen recently surfaced on eBay. Surely some truly unbelievable Karmann Ghias exist in the world…but are any quite as jaw-dropping as this?
Of its own merits, the Karmann Ghia was an incredible automotive design. The sleek coupe was penned by the hands of Italy's Carrozzerria Ghia, built by German coachbuilder Karmann, and rode atop the mechanicals of a Volkswagen Beetle. That recipe meant 1.2-liters of flat-four engine powered the VW in its early years, which wasn't fast but did motivate the 1,800-pound coupe sufficiently enough.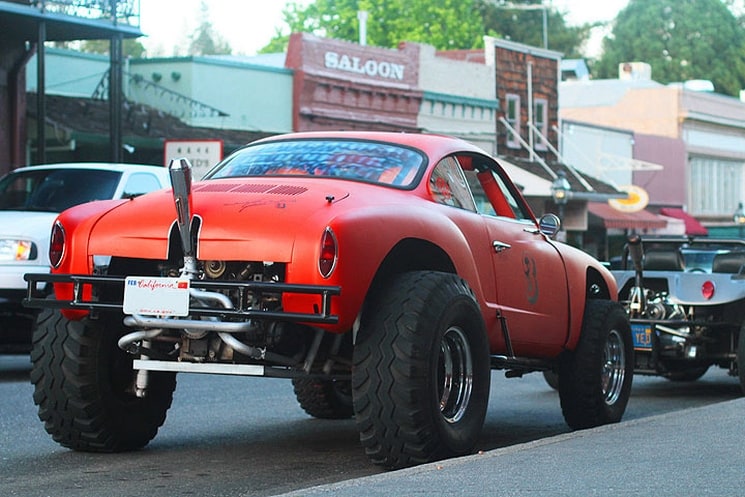 Today, this off-road fiend is claimed to boast a more "streetable" 1.6-liter dual-port engine, and in the past two years has received new seats and racing harnesses, taillights, KC headlights, new brake system components, a fuel pump and lines, and a fresh Hugger Orange respray, among other items.
The Baja 1000 is coming up again in November…should this Baja Volkswagen give it another run?