Volkswagen Frankfurt Auto Show
March 05 2018,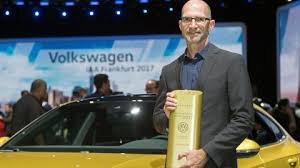 Volkswagen Models Impress at the Frankfurt Motor Show
At the recent Frankfurt International Motor Show (IAA), Volkswagen won various design and innovation awards.
The jury for the Plus X Award awarded Volkswagen brand with the title "Most Innovative Brand 2017."
The all-new Arteon also received the "Best of Best" top ranking in the "Automotive Brand Contest 2017."
The Plus X Award is considered one of the leading innovation awards worldwide in the categories of technology, sport and lifestyle. The award is presented to recognize qualitative and innovative products from brands all over the world.
The Volkswagen brand also won awards for four other models in their respective categories. These include:
I.D. Buzz - Automotive Concept Vehicle of the Year 2017
Golf - Compact Passenger Car of the Year 2017
Atlas - SUV of the year 2017
Arteon - Saloon of the Year 2017
The Arteon also won the "Best of Best" top ranking in the "Exterior and Interior Volume Brand" category.
The international jury explained its decision as follows: "In the Arteon, the designers from Wolfsburg have embodied the shape of the future in a series production vehicle with exceptional aplomb. They have combined the design elements of a traditional sports car with the elegance and space of a fastback while at the same time managing to incorporate many of the concept car's innovative stylistic features and design details into the series production vehicle."
The "Automotive Brand Contest" is staged by The German Design Council annually to recognize outstanding product and communication design in the automotive industry. Established in 1953, the council is considered as a leading centre of excellence for communication in the design field.